Our first ever CarFest went down a storm over the August bank holiday weekend. The CarFest team took to the fields of Laverstoke Farm in Hampshire last weekend joining thousands of other festival goers taking in the sights and sounds of the UK's largest family fundraising festival.
As a CarFest official charity partner, Young Epilepsy were on hand across the full three days meeting festival goers, spreading awareness of epilepsy and raising funds. The Young Epilepsy stand nestled in the heart of Food Fest offered information and resources, including a live Keto Kitchen demonstration, alongside interactive games, balloons and temporary purple heart tattoos!
One of the most popular elements of the Young Epilepsy stand proved to be the heartfelt tribute to Ila Sheckter organised by her family and friends. Uniquely designed t-shirts, each with a special significance to Ila, were on-sale over the weekend with all money raised going to Young Epilepsy. The feedback from the public was a testament to the love and care Ila's friends and family put in - a beautiful way to remember Ila.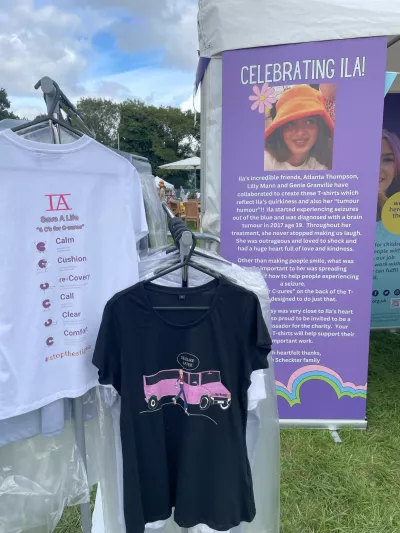 Over the course of the weekend, we were lucky to bump into some of the stars of the event with comedian Eddie Izzard dropping by, alongside official festival roving reporters Curtis and AJ Pritchard. We even had CBeebies favourite Andy Day and his band giving our stand a shout out.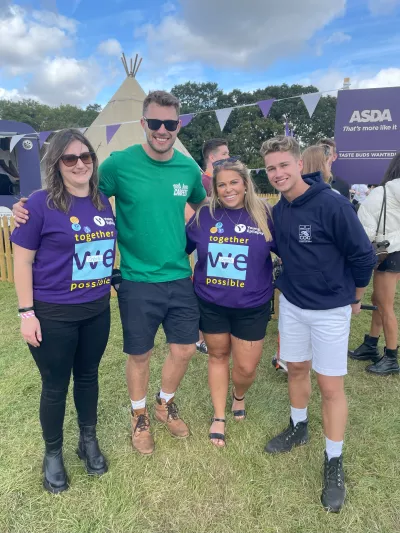 The stars of the show must be our special Young Epilepsy CarFest Ambassador, Olivia, and her family. 11-year-old Olivia was a fantastic ambassador for us, even taking to the main stage to chat with Chris Evans as well as rubbing shoulders with well-known faces such as Rob Brydon and Lee Mack.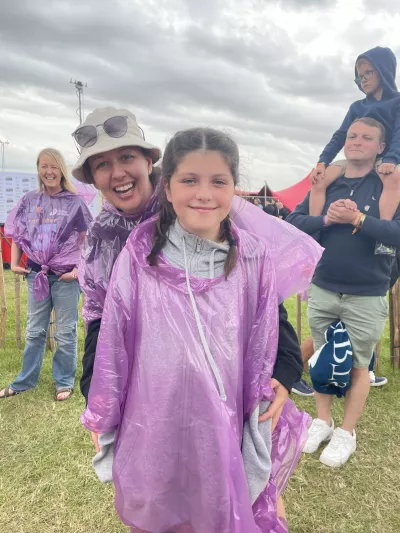 A big thank you to everyone that stopped by the Young Epilepsy stand, to Chris Evans and the fantastic team behind CarFest, as well as Clare and Jody Scheckter and all at Laverstoke Farm. A truly special weekend – THANK YOU!