Children's epilepsies can be complex, and the condition is often misunderstood. We deliver health services and coordinate the vital research needed to ensure early and accurate diagnosis, better treatment and better support for children and young people living with the condition.
Our health and research centre in Surrey offers diagnostic, rehabilitation and behavioural assessment services for children with epilepsy and other neurological conditions.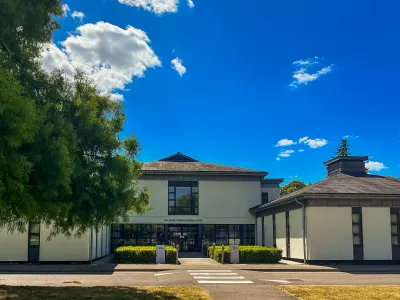 Our health and research centre provides a calm, reassuring environment that puts children, young people and their families immediately at ease. This together with our friendly staff also helps to reduce the anxieties associated with traditional hospitals and clinical settings, making it easier to collect good data.
Our diagnostic suite provides a range of routine and long-term video-EEG diagnostics and now includes the first clinical OPM-MEG brain scanning system, that will revolutionise the diagnostic experience for children and young people with epilepsy. Want to find out more about OPM-MEG at Young Epilepsy? Click here
Childhood epilepsy needs more research. Only by understanding the condition can we help secure the best outcomes for the child. Shaped by the views of children and young people with epilepsy and working collaboratively with our world-leading clinical research partnership for over 15 years, we coordinate and fund research into the causes, treatments, and impact of all aspects of childhood epilepsy. Want to find out more about Research at Young Epilepsy click here.
Are you a health or a research professional? Find out about our services by clicking here.