This weekend, 6 members of our Youth Voice Network travelled to Dublin and made history by attending the very first Youth Summit, at the 35th Annual International Epilepsy Congress, hosted by the International Bureau of Epilepsy.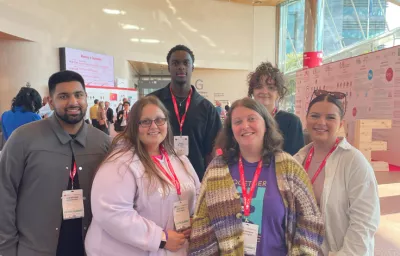 The Summit bought together inspiring young people with epilepsy, from all over the world! This meaningful event not only highlighted the challenges faced by young people living with epilepsy but also provided a platform for them to share their experiences, knowledge, and advocate for a better future. Some hot topics of conversation were:
Challenges Faced by Young People Living with Epilepsy:
The group discussed survey findings and then voted for their Top 5 most challenging areas:
Mental Health and Wellbeing
Social
Stigma
Information & Support
Employment
They shared their experiences of managing epilepsy while pursuing education, employment, and relationships. The discussions highlighted the need for increased awareness and support to ensure that young individuals living with epilepsy can thrive in all aspects of life.
Self-Care for People Living with Epilepsy:
One of the crucial topics explored at the Youth Summit was the importance of self-care and setting boundaries. Niamh Jones from Epilepsy Ireland led the inspiring session and helped us to discuss how epilepsy affects mental health, as well as ways to manage stress, maintain a healthy lifestyle, and prioritise mental wellbeing.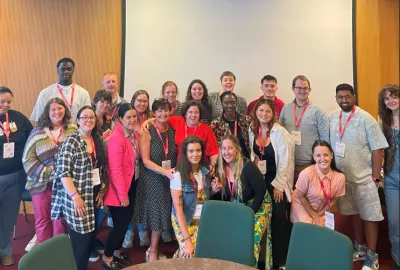 Epilepsy Research Advancements:
Another key focus of the Youth Summit was research advancements in epilepsy. Presentations and discussions centred around the latest developments in understanding epilepsy, treatment plans, and potential breakthroughs in epilepsy management. The exchange of knowledge and ideas among the young participants and researchers sparked hope for improved outcomes, balancing epilepsy care with social impacts:
Introduction to Epilepsy Research: The past, present and what's exciting for the future – Professor Matthew Walker, UCL
Patient and Public Involvement in Research – Annee Amjad, Epilepsy Research & Dr Gareth Morris, UCL
Global Epilepsy Needs Survey - Caoimhe Bennett, Epilepsy Research
The biggest highlight of the Youth Summit was the opportunity for the members of our Youth Voice Network to meet and connect with others with shared experiences. True friendships were made, and a network of support was established connecting our members with other charities and IBE's Global Youth Team. We are so proud of our Youth Voice Network, continuing to use their voices to advocate for epilepsy awareness and research.
Together we create possible.