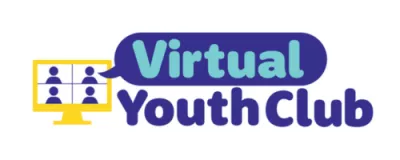 At our youth clubs, we aim to enhance the self-esteem, self-confidence, and overall well-being of children and young people living with epilepsy, offering a safe and welcoming space where you can thrive.
What to expect
Online Sessions
Join our 40-minute online sessions, held every month, tailored for ages 10-12 and 13 plus. Connect with up to 15 like-minded young people and explore the world of epilepsy in a safe, supportive space.
No two sessions are the same! Adapted to demand, age groups, and staff availability, our club is designed for a dynamic, ever-evolving experience. 
Parents are welcome to log in, but this space is primarily for young people!
Engagement
Dive into our games and activities, share experiences, and build connections with others who get it.
A safe space
Our sessions are supervised by our Youth Workers, making sure that the space is safe and well-organised. Your well-being is our top priority.
Join a community
It's more than just a club, it's a community. Express yourself, share stories, and connect with peers who understand. The sessions complement our intensive youth clubs and face-to-face meetups.
I feel extremely anxious and isolated and different from my friends.
Young Person